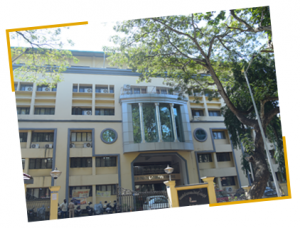 Welcome to Centre of Excellence Child Development Centre (CDC)
Child Development Centre is providing state-of the-art Clinical, Research, Teaching and Training services in the area of Child and Adolescent Care and Development since 1987. As per G.O. (MS) No. 60/2017/H&FWD, dtd. 24/04/2017, Government have declared CDC as a "Centre of Excellence in the field of Child Adolescent Development, Research, Teaching, Training, Clinical and Community Services". The Hon'ble Chief Minister of Kerala is the Chairman and Hon'ble Minister for Health is the Vice Chairman of Governing Body. The Secretary, Health and Family Welfare is the Chairman of the Executive Committee and Secretary, Department of the Finance and Department of Planning are members.
The main activities of CDC centers around undertaking Clinical, Training, Research and Community Extension Services under (i) Disability Project, (ii) Pre-school Project, (iii) Adolescent Care Project, (iv) Women's & Youth Welfare Project and (v) New Specialty Unit Projects.
SPECIALITY UNITS


WHATS NEW


CDC DOCUMENTARY




DEVELOPMENTAL EVALUATION CLINIC
( -I 0-3 years )


NEW-BORN FOLLOW-UP CLINIC -I
( 1-4 months )


DEVELOPMENTAL EVALUATION CLINIC -II
( 3-6 years )


DEVELOPMENTAL EVALUATION CLINIC -III ( 6-12 years )


NEW-BORN FOLLOW-UP CLINIC - II
( 5-12months )


ADOLESCENT CLINIC
(13-18 years )
Our Beneficiaries-2020


Genetic and Metabolic Unit