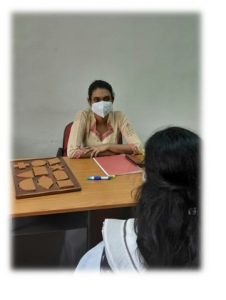 Learning disability (LD) is one of the major Neuro-developmental disabilities and is included as one
among the disabilities of PWD Act 2016. Early detection of LD and remedial teaching is important for
reducing the burden of the child and family. Our own study shows that the prevalence of the condition in
India is around 8%.
Objectives
The clinic is catering to children of age 5 to 7 years and 8 to 16 years for assessment and intervention  Services Offered
All the high risk babies attending CDC will be evaluated for the presence of early markers of Learning Disability.
Those children who have LD will be assessed using NIMHANS Index for SLD and managed appropriately.